Pestmaster® Services Of Reno, Nevada
Pestmaster® Services was founded in 1979 by Jeffrey Van Diepen. He desired to build a national pest control company that provided the latest in pest control technologies to handle insects, rodents, birds, weeds, and other pests. Since that time, Pestmaster® Services has expanded to 17 other states and has even gone international with the first location in Lebanon. Our team's success at Pestmaster® Services lies in our flawless combination of an understanding of the local pest population and the resources that can come only from a nationwide company. For our team, that's what pest management with Environmentality® is all about.
Why Choose Pestmaster® Services?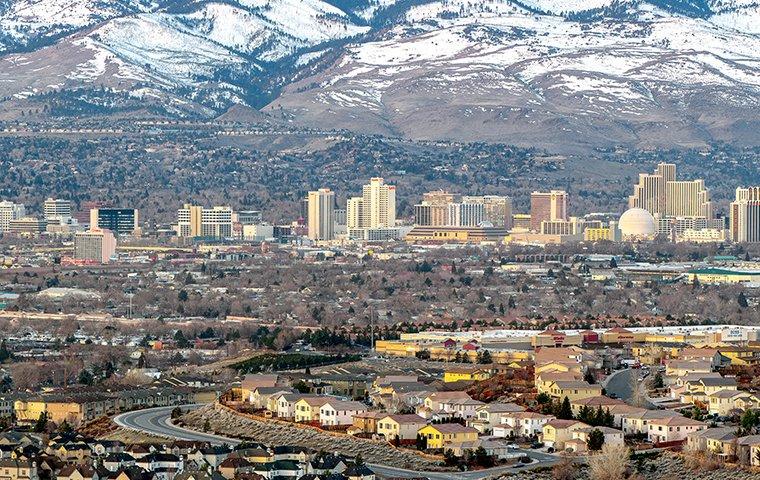 Pest control goes beyond just spraying a bunch of chemicals and hoping you got every pest. True pest management requires a deep understanding of each pest and their behaviors. For this reason, we always begin our process with a thorough inspection and follow-up with a solution customized to your specific needs and concerns.
While we tailor every solution, all of them stem from the principles of our Integrated Pest Management (IPM) model. We use the IPM method because it ensures that we deliver the results you need today, while putting in place the necessary measures to keep you protected.
Beyond our unmatched service, we also offer:
Numerous certifications: Our team is QualityPro certified, and GreenPro certified. In addition, we also maintain a number of certifications and affiliations consistent with providing the best pest control services in the industry.

Environmentally friendly: We don't believe in risking the safety and well-being of the people on the premises. As such, we only use verified green-friendly pest control products for your treatment.

Free inspection: You deserve answers before committing to a course of action. That's why we provide a free inspection to our customers.

Proven Method: The IPM method is the gold standard of pest management, which is why we consistently strive to maintain our skills and expertise by remaining current on the development of best practices.
Our Pestmaster® Services Promise
For pest problems, you expect nothing less than guaranteed results. Our pest management professionals understand that, which is why we approach every single pest problem as the unique situation it is. We confidently provide the best pest control service in the Reno, NV area, thanks to staying current on the local pest population. We also believe in growth and innovation, which is why our team actively seeks to grow together while defining genuinely sustainable solutions that accomplish our mission of pest management with Environmentality®.
Are you in need of guaranteed pest control solutions? Then give us a call to speak with one of our agents about our residential pest control or commercial pest management treatments, or fill out our online form to schedule your free inspection.