Bed bugs are particularly disgusting pests because they tend to hide in mattresses and bite people at night. This can leave Reno homeowners with small bite marks and restless nights. While bed bugs are small, knowing what they look like and how to identify them can help you know for sure if you're dealing with a bed bug infestation. Here is what bed bugs look like:
They are reddish-brown.

They have flat bodies with a ribbed appearance.

They only reach about the size of an apple seed.
A bed bug infestation can grow quickly and spread from room to room or to other apartments, so many homeowners try to take action right away to get rid of them. Often, they assume that do-it-yourself methods of bed bug removal are best. There are many reasons homeowners try to remove bed bugs by themselves, but one of the most common is money. Many people assume that doing so is cheaper than getting professional help, but this usually isn't true.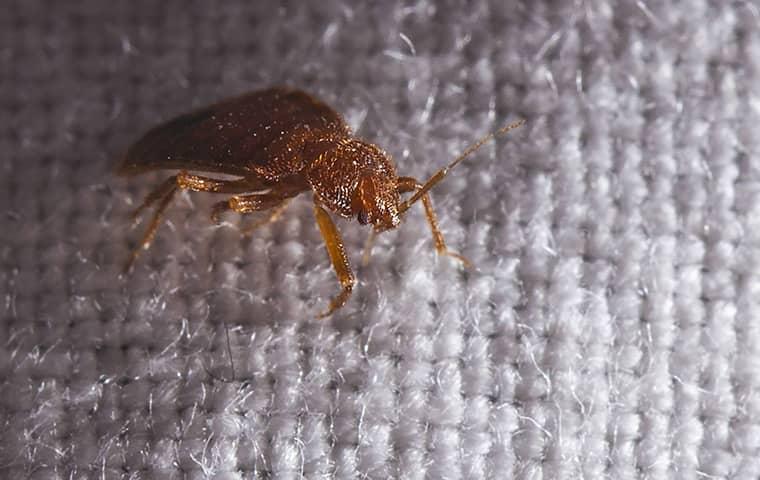 Why Is It Expensive To Get Rid Of Bed Bugs On Your Own?
There are multiple methods Reno homeowners use to try to eliminate bed bugs. Some of the most common are pesticides, bed bug traps, kill chambers, and getting rid of infested items.
The cost of these various options varies depending on the size of your home and how bad the infestation is, but overall, these costs soon start to add up because they aren't very effective. You'll end up spending a lot more money than you originally planned when you realize that the bed bugs aren't going away. Pesticides, traps, and more can end up costing you hundreds of dollars, and this doesn't even include the lost time and stress of dealing with the process.
The Reason Why Professional Bed Bug Services Are Cheaper
The bed bug control options at Pestmaster® Services are more efficient and cost-effective than do-it-yourself methods for one reason: they really work. Our technicians go through a three-step process that ensures every bed bug is eliminated, so you don't have to spend time and money dealing with the infestation over and over again. Here is what our bed bug control program looks like:
Inspections: First, we provide an in-depth inspection of every room in your home. We even offer K-9 inspections with dogs that have been trained to detect bed bugs. And, for people in high-risk places like apartments, we can provide monthly inspections.
Comprehensive treatment options: If a bed bug infestation is found, we will assess the best methods of removal by looking at the severity of the infestation, your location, and more. We use Integrated Pest management techniques that are focused on long-term results.
Follow-up visits: Finally, we will provide follow-up treatments, usually two of them, to make sure that every bed bug is gone. We use bed bug monitors and our dogs in this process.
Effective Bed Bug Control For Your Home
Dealing with bed bugs is always frustrating, but you can save yourself time, aggravation, and money by getting in touch with the experts at Pestmaster® Services as soon as you notice an infestation. Our technicians have 40 years of combined experience, sustainable solutions, and high-quality products to remove bed bugs. To find out more, give us a call to get started or to request a free quote.