Protecting Businesses From Pests In Reno, NV
As a business owner, you know that keeping the customers happy requires a team committed to the mission and a clean and functioning environment. When outside problems such as pest infestations occur, this can harm employee morale and create code violations or a damaged reputation.
At Pestmaster® Services, we understand that this isn't acceptable, which is why we work quickly and thoroughly to ensure those unwanted pests are removed from the premises so you can get back to business. When you partner with Pestmaster® Services of Reno, you partner with a team dedicated to providing the guaranteed results you need without risking the safety of your employees and customers.
Our Commercial Pest Control Process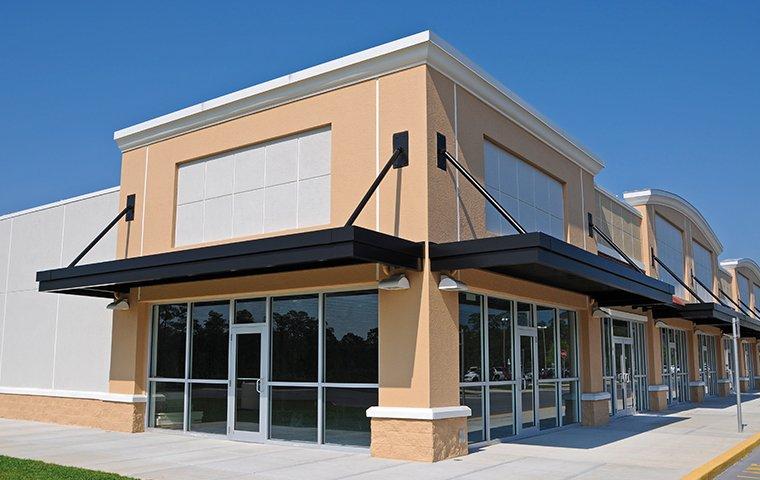 At Pestmaster® Services, we don't show up spraying everything down, hoping for the best. Instead, we take the time to perform our comprehensive inspection to get the answers needed for truly effective treatment.
Commercial Inspection
During our examination, we will figure out the type of pest that has invaded your business and determine the necessary treatment to correct the problem. During our inspection we diagnose issues that contribute to pest problems, identify current pest pressures, and consider external factors such as employees and customers. Finally, we determine a treatment strategy customized to your business needs.
Integrated Pest Management Treatment
Once we complete the inspection, our pest management professionals meet with you to review the results and provide a customized solution for your approval. Once you agree with our treatment, we get to work. All of our solutions stem from the principles of our Integrated Pest Management (IPM) model. With this model, we work with the people in charge to identify the high traffic areas and track the pest's behaviors and nesting areas.
Our pest management professionals also establish the necessary measures to prevent future infestations. We know that no two pest infestations are the same. That understanding is what ensures we modify our approach to pest control as needed.
Some of the services within our treatments include but aren't limited to:
Facilitating habitat modifications at serviced properties and facilities

Initiating the reduction of food and water sources at serviced properties and facilities

Utilizing plant-based materials

Utilizing reduced-risk pesticides per EPA regulations

Minimizing risks, perceived or real, to customers and employees

Providing guarantees in line with Acceptable Control Levels (ACL)

Practicing transparency with respect to all company practices
By partnering with Pestmaster® Services, you gain a working relationship backed by pest management professionals that know how to provide results, ensuring you remain on budget and on schedule. As such, we provide customized solutions delivered weekly, monthly, bi-monthly, or quarterly as needed.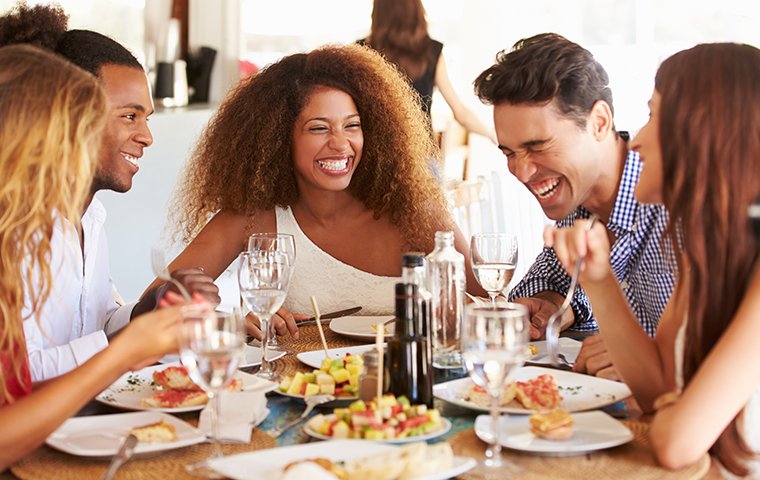 Restaurants
Nothing ruins a restaurant faster than an unchecked pest infestation. Not only can they contaminate the food, but they can force a business to shut down due to code violations or damaged reputation. That's why we work quickly to ensure you get back up to code and keep your reputation safe.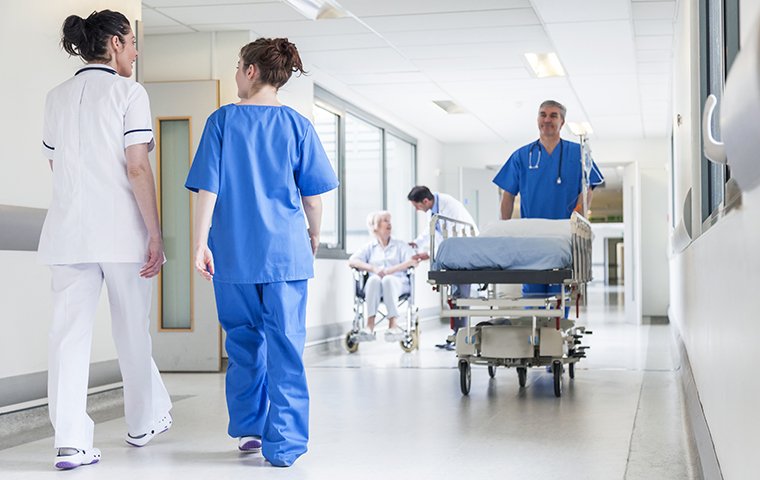 Hospitals
Pests contaminate every area they touch, and in hospitals, this affects the well-being of your patients and staff. As such, you need effective pest management that is sure to work well. At Pestmaster® Services, we have you covered from start to finish.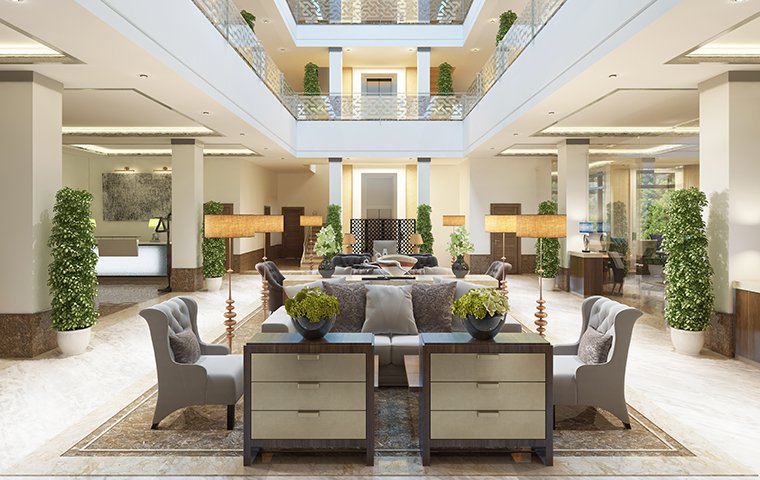 Property Management
Working as a property management company means providing the services needed to ensure the building runs smoothly. Part of that process means ensuring pests aren't running amok. At Pestmaster® Services, we deliver the results you need with manageable treatment plans, so you never have to worry about pest control for the properties you manage.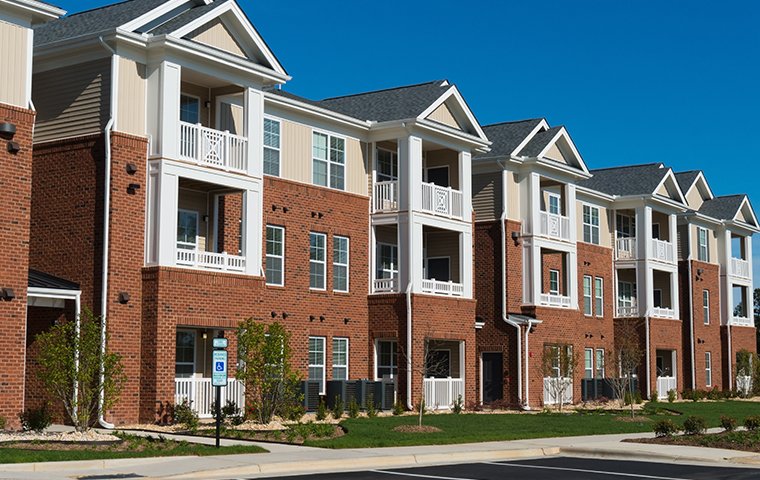 Apartment Complexes
Your tenants depend on sanitary and comfortable living conditions when they choose to rent from you. With a pest infestation, that feeling is destroyed and will likely lead to the tenant leaving when the lease expires. Make sure the residents stay happy with pest control that lasts.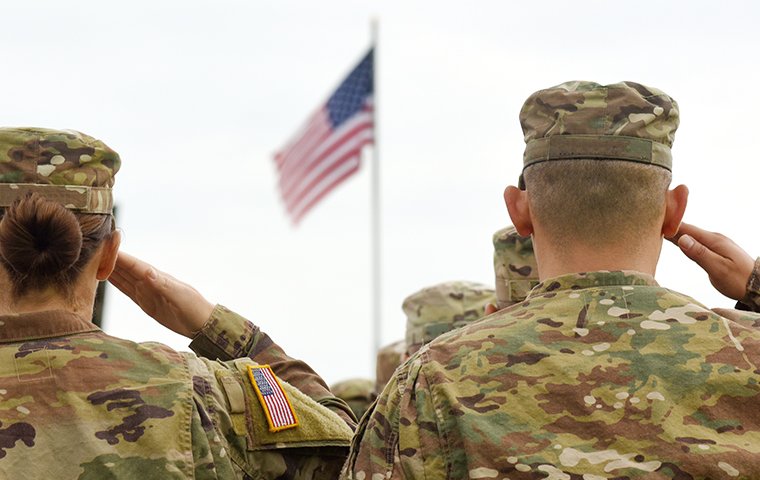 Military
Military facilities require regular upkeep and protection. When pests invade, they can potentially harm your staff and equipment. We know that's unacceptable, which is why we use verified green-friendly solutions to keep your staff safe while removing unwanted pests.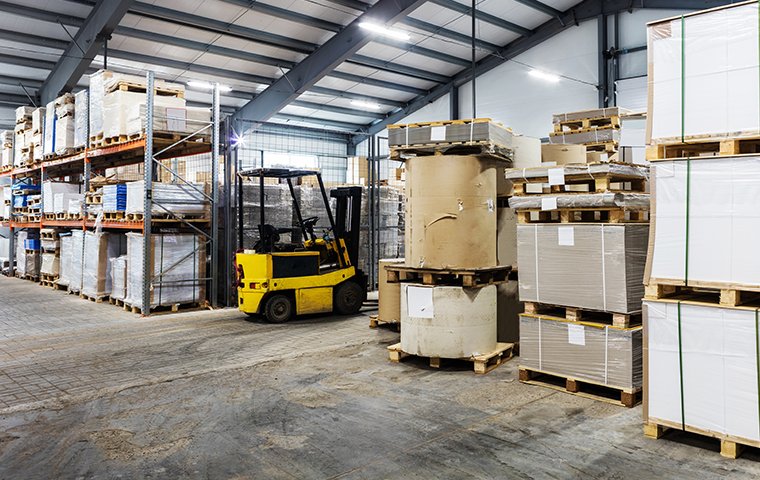 Warehouses
Your warehouses require proper conditions to store inventory before it's ready to ship. Pests are the definition of abnormal conditions, which is why we perform a thorough process designed to ensure we don't miss a single pest during treatment.
Why Choose Pestmaster® Services?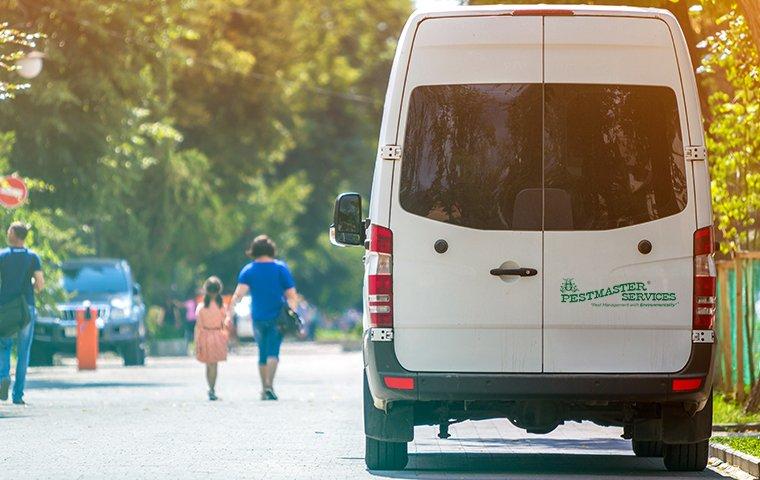 At Pestmaster® Services of Reno, our team knows it's about more than just getting the job done. It's about ensuring our customers feel secure and comfortable every day, and this can only happen with thorough pest management. You give everything you have to take care of your customers. We believe you shouldn't settle for anything less in return.
Our qualifications include:
QualityPro certified & QualityPro Schools certified

GreenPro certified

International Franchise Association members

National Pest Management Association members

Members of the American Mosquito Control Association

CMAS-approved contractors

A certified Small Business Entity
Our success is due to remaining current on the latest technologies and innovations while providing a service that goes above and beyond any other pest service provider around. In addition to our Integrated Pest Management (IPM) approach, we also make sure we maintain licenses, affiliations, and qualifications so we can consistently execute on our commitment to deliver pest management with Environmentality®.